Check out the Dan Toler Interview in Dec. issue of Vintage Guitar Mag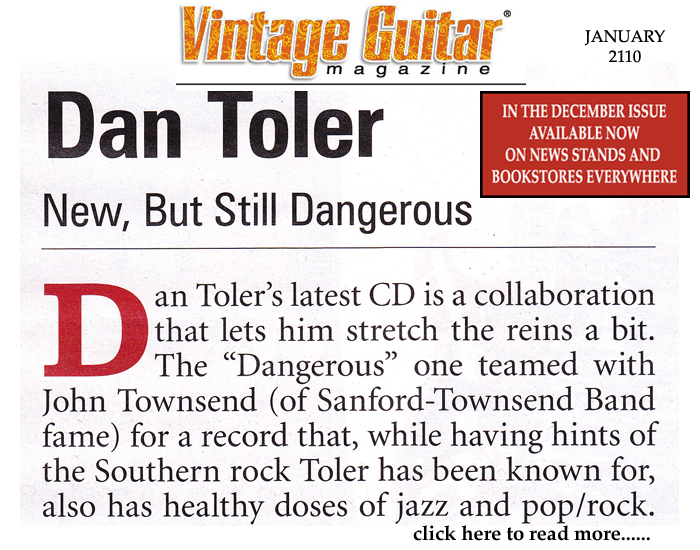 TTB INKS DISTRIBUTION DEAL WITH BURNSIDE. We are happy to announce that Garage Door Records has signed a distribution deal with Burnside Distribution Corporation. "It's a big boost for us at GDR to be partnered with a great distributor like Burnside," says GDR head Glenn Halverson. "We're pulling out all the stops for our first release, Toler/Townsend Band, coming up on October 5th and we're very excited to be working with Burnside on this project."
TOLER/TOWNSEND BAND - is the new musical venture of two icons of the Southern Blues-Rock genre. The principals are virtuoso guitarist "Dangerous" Dan Toler, formerly of The Allman Brothers Band, Dickey Betts & Great Southern and The Gregg Allman Band, and Johnny Townsend, the blockbuster voice of The Sanford/Townsend Band and their monster hit "Smoke From A Distant Fire". For more info on Toler/Townsend Band, please visit their
website.